Wooden Front Doors
INT doors invites you on an intriguing journey to discover front doors. Our aim is simple: to create extraordinary products. Entrance door is one of the first things people notice about your home. With our creative and beautiful designs you will inspire and impress your neighbours and guests. All our front doors are custom made and available in a range of specifications and finishes.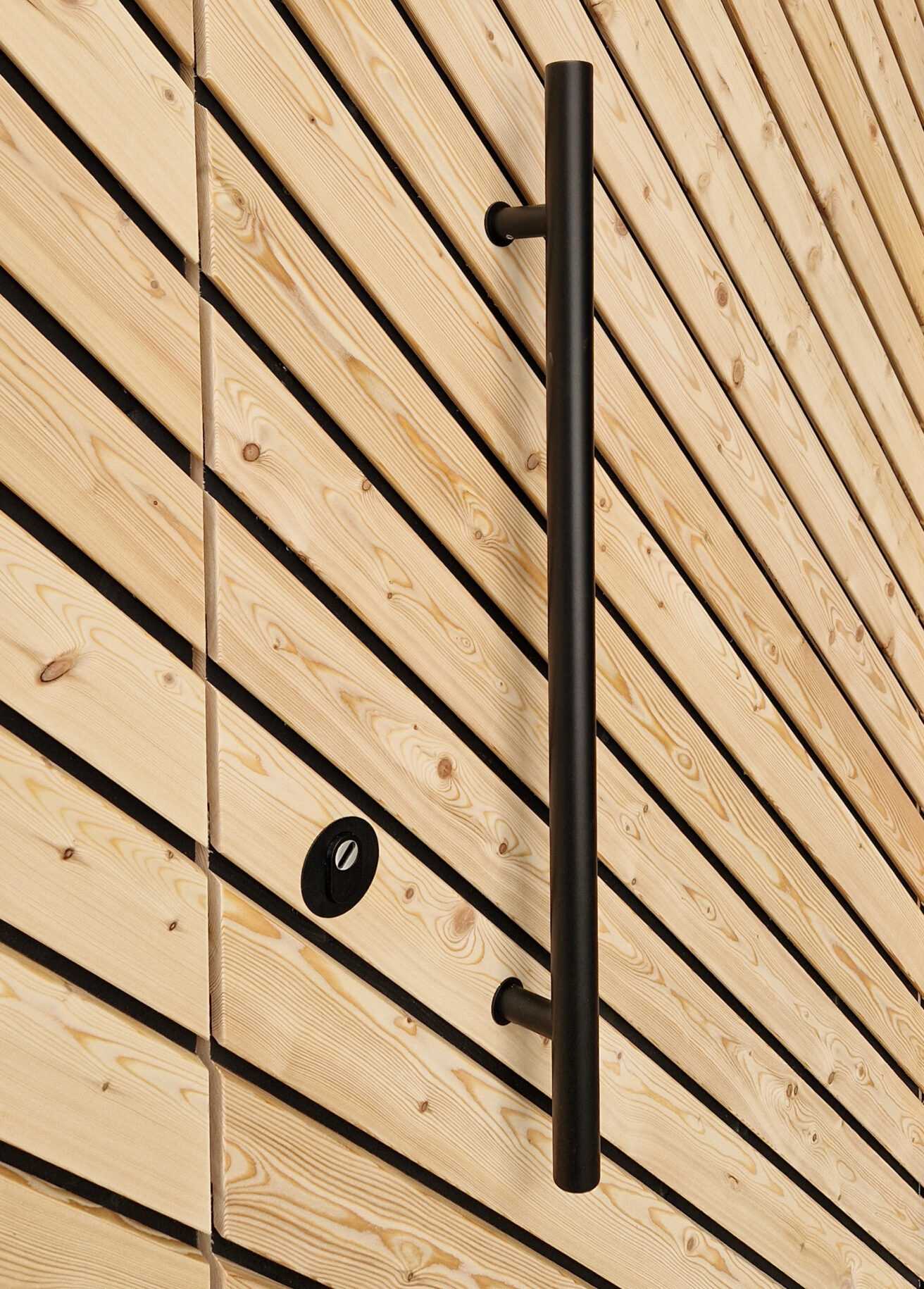 Concealed door
INT doors is introducing a new flush-to-wall timber entrance door. At first glance, the front door is hidden, thanks to the slats on the facade that continue uninterrupted over the door.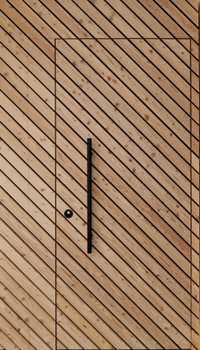 Unique patterns
The fast changing dynamics of the fashion world motivate us to constantly design new products. Doors come in many designs, shapes, styles and colours, so you can choose a door that reflects the personality of you and your home.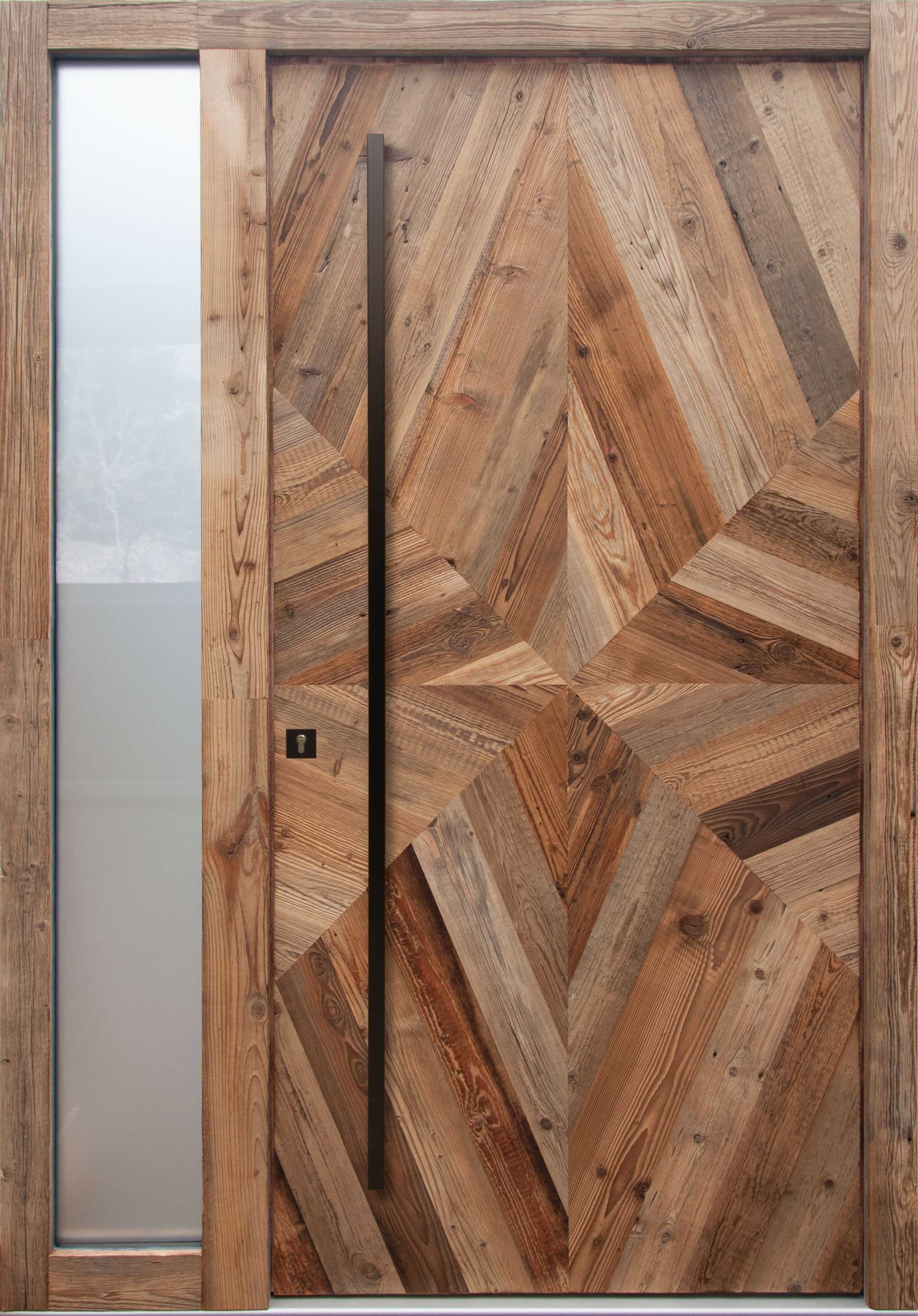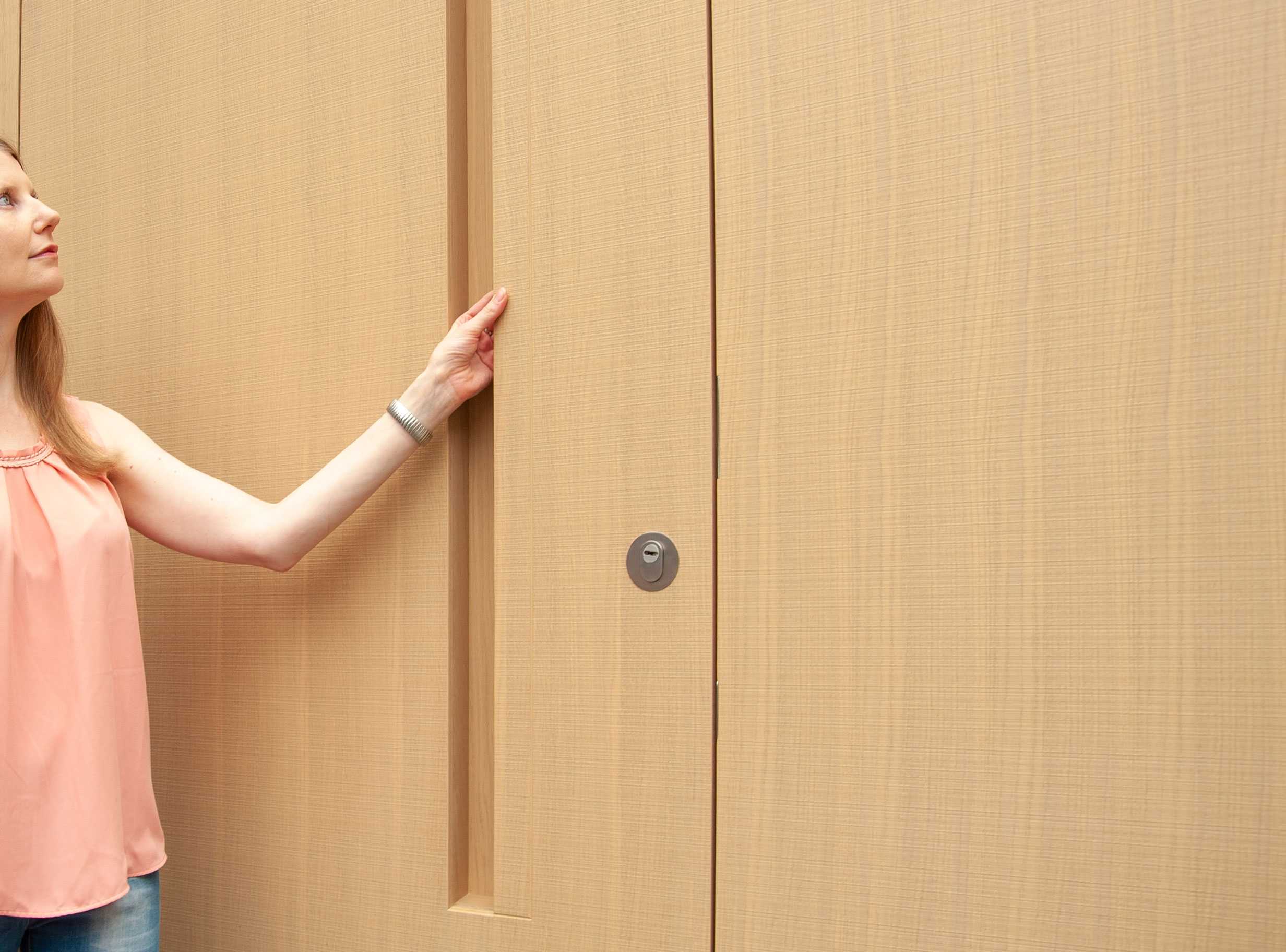 Feel the rough surface
The surface is rough in a way that follows the natural structure of the tree. Stylish handle is integrated into the door.
Concealed hinges
The ultimate solution for those who want a seamless and elegant look for their doors. When the door is closed, the hinges are completely concealed, giving a seamless and sophisticated appearance to any room. The hinges are easily adjustable in 3-dimensions.
Solid timber slats
A Siberian larch front door with Sidelight minimal (without visible frame). An excellent choice for contemporary houses. Natural wood makes the house warm and attractive. Sidelight minimal reveals minimalist grace. The contrast between timber door frame and flat Sidelight minimal highlights the entrance and makes it majestic.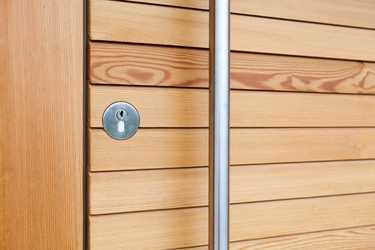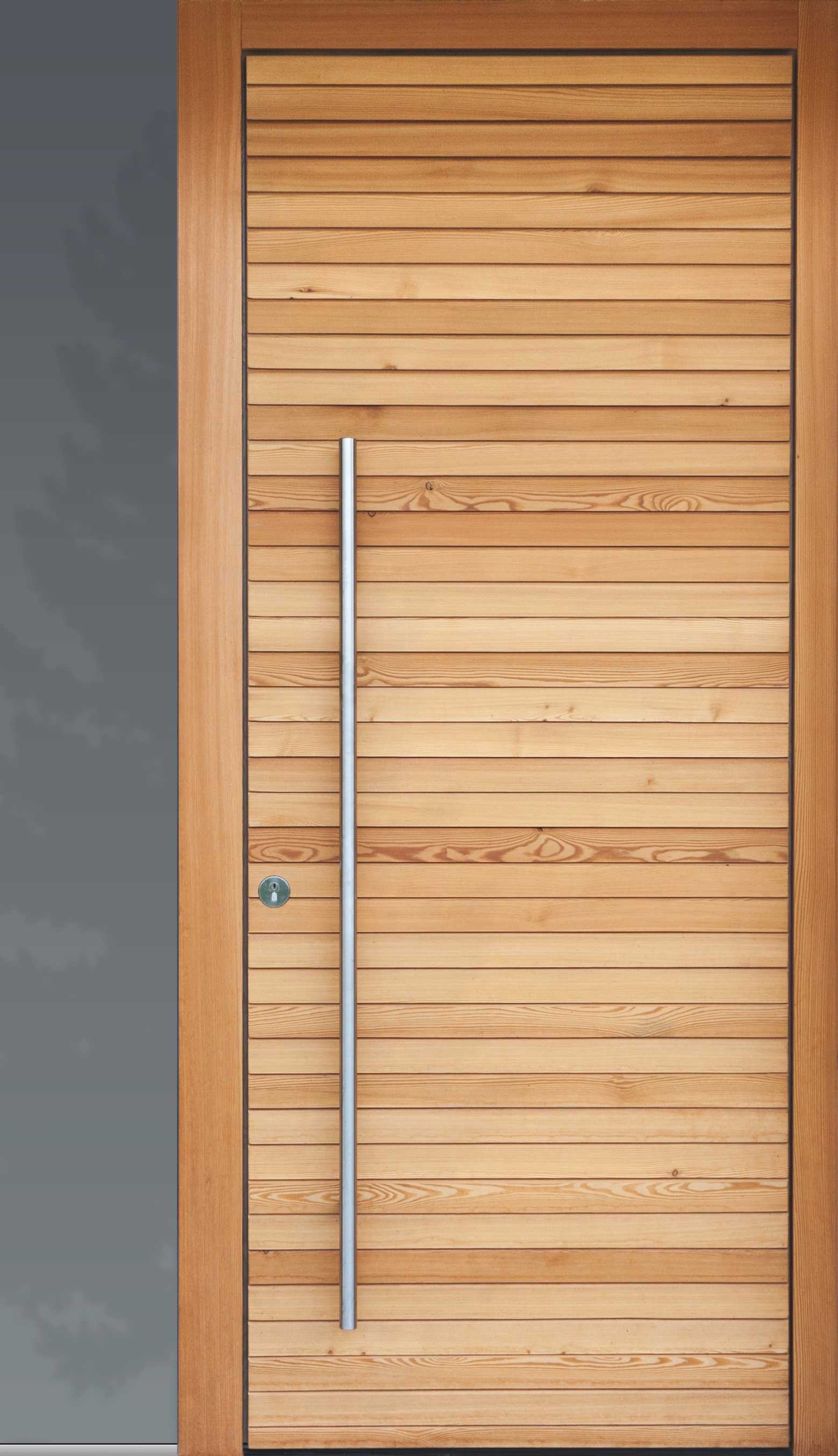 From Alps to your home
At INT doors, we are passionate about creating exceptional entrance doors that combine elegant design, advanced technology and sustainability. Our commitment to quality and customer satisfaction is unmatched, and we take pride in exceeding our customers expectations. We invite you to check out customer reviews.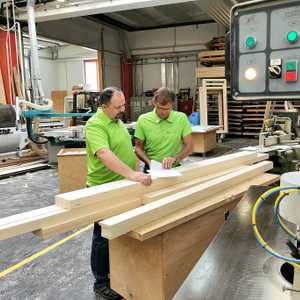 23+ years of experience
With the use of high-quality materials and years of experience, we create doors that are built to withstand multiple generations. Our skilled craftsmen understand exactly how to achieve this.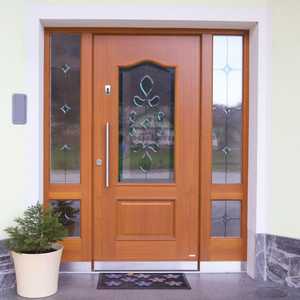 Custom design
We manufacture all doors based on customer specifications. If you have an idea for a door, simply send us your sketch and we'll bring it to life.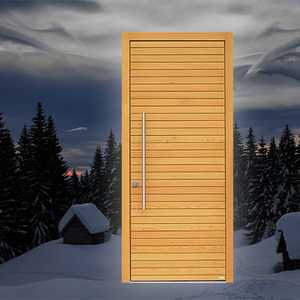 Passive doors
We offer six different door core options that you can choose from to find the most suitable profile for your home. The value of the passive entrance doors is UD = 0.62 W/m2K.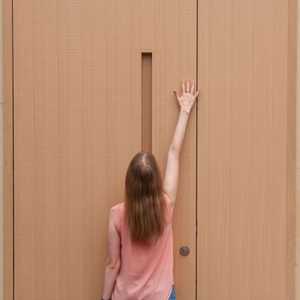 Oversized doors
You can now have an oversized door in your private home. We are able to provide doors with an opening size of up to 300 cm in height.